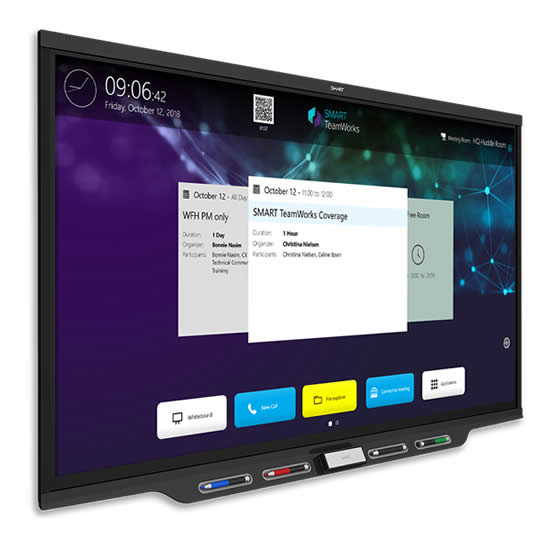 Plan. Collaborate. Recap.
Our SMART TeamWorks software is designed to give your team the ultimate collaboration experience, ease-of-use and versatility – from any device, on any conferencing platform.
Featuring one-touch meeting launch, a connected whiteboard, wireless screen sharing and customised PDF summaries, SMART TeamWorks is the ideal, end-to-end visual collaboration solution.
Available by subscription or included with a SMART Pro Service Plan.